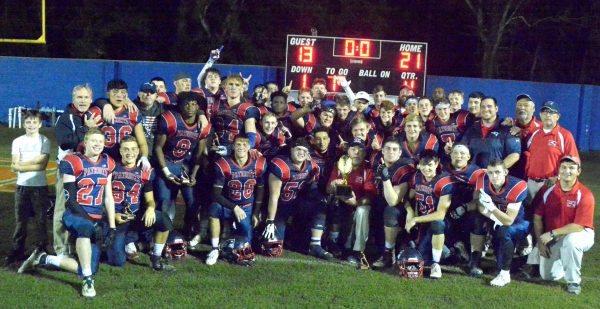 2019 NHFA NATIONAL CHAMPIONS CHRIST PREP
The Christ Prep Patriots defeated the NOAH Jaguars 21-13 in the Championship Game repeating as champions for the second year in a row. The Patriots were led by MVP Noah Blair who was also the mvp of last year's game. The Jaquars led 7-0 early in the first quarter, but Christ Prep led 14-7 at the half. The jags opened the second half driving down for a score to make it 14-13, but after lining up for the extra point kick they couldn't get the ball down for the kick, ended up throwing the ball into the end zone but it was intercepted. The score stayed at 14-13 until about midway through the 4th quarter when the Patriots were able to score again. They added the extra point kick to go up 21-13. NOAH took the ball and drove down to inside the 40 yard line with a little over 1 minute to go in the game, however Noah Blair, playing cornerback, intercepted a jags pass to seal the victory for Christ Prep.
NHFA TOURNAMENT BOWL GAME RESULTS>
PCB Bowl: Georgia Force Knights 58 Lighthouse Christian Chargers 38
Homeschool Bowl: Dasche Spartans 44 Northern Virginia Centurions 6
Laguna Beach Bowl: Tomball Christian Warriors 35 Landmark Christian Eagles 12
Sun Bowl: ACA Defenders 20 OKC Patriots 15
Florida Bowl: HSAA Angels 20 Memphis Nighthawks 14 (OT)
Patriots Bowl: North Georgia Falcons 28 Crimson Knights 6
Turkey Bowl: Central Maryland Crusaders 20 Northside Lions 0
NHFA MVP Noah Blair – Christ Prep
NHFA All-Star Team
Adam Wilkins – Christ Prep
Andrew Harper – Dasche
Baylor Albritton – Memphis
Ben Einess – Christ Prep
Ben Harrison – North GA
Ben Irby – Dasche
Blake Harkins – North GA
Braylon Cato – Memphis
Cameron Tibbitts – Northside
Chris Cline – Crimson
Christian Rivera – Georgia Force
Dalen Norman – Northside
Daniel Stephenson – Northern VA
David Archibald – Dasche
Dominick Byrd – North GA
Elijah Armentor – ACA
Elijah Gray – OKC
Elijah Watson – ACA
Eric Hendrickson – Crimson
Ethan Click – Crimson
Ethan Merritt – Central MD
Gavin Bess – Lighthouse
Jack Raybourn – Dasche
Jake Cieply – Georgia Force
James Ballinger – NOAH
Jared Schillen -Central MD
Jay Foster – Northside
Jayce Roberts – NOAH
Joesiah Bratton- Memphis
Jordan Freyou – ACA
Josiah Girard – Christ Prep
Justin Williams – OKC
Kaden Smith – NOAH
Keith Richard – ACA
Lamik Magee – North GA
Mark Taylor – Lighthouse
Mason Lott – Northside
Matt Cato – NOAH
Matt Woodds – OKC
Micah Beard – Northern VA
Micah Reithemeyer – Memphis
Nathan Clark – Crimson
Riley Kotlus – Northern VA
Russell Bly – Central MD
Seth McClure – Georgia Force
Shane Ince – OKC
Sway Jenkins – Christ Prep
TJ Cooper – Georgia Force
Tervor Shook -Central MD
Wes Garrett – Northern VA
William Jackson – Lighthouse
NHFA results
Bracket 4
Crimson Knights 20 Central Maryland 0
North Georgia 36 Northside Lions 0
Bracket 3
ACA 38 HSAA 28
OKC 20 Memphis 0
Bracket 2
Dasche 46 Tomball 21
Northern Virginia 28 Landmark 12
Championship Bracket
Christ Prep 25 Georgia Force 3
NOAH 54 Lighthouse 48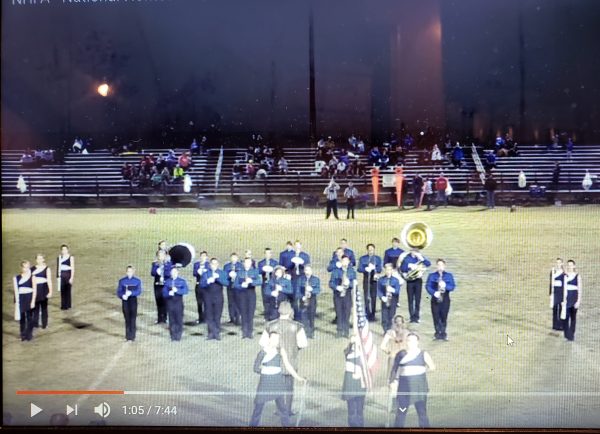 NMME (Homeschool Band from Georgia) performed the National Anthem before the Championship Game (check them out at the beginning of this video by clicking here)
The NMME (North Metro Marching Eagles) Homeschool Band from the north Atlanta area performed the National Anthem at the NHFA Championship Game. They also performed at halftime. The 32 band members also performed in the NHFA Tournament during the North Georgia games against Northside Lions and Crimson Knights. They also performed during the ACA Defenders vs HSAA Angels game.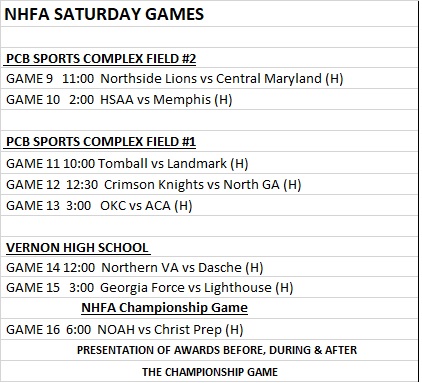 2019 NHFA TOURNAMENT TEAMS
ACA DEFENDERS (ACADIANA, LOUISIANA)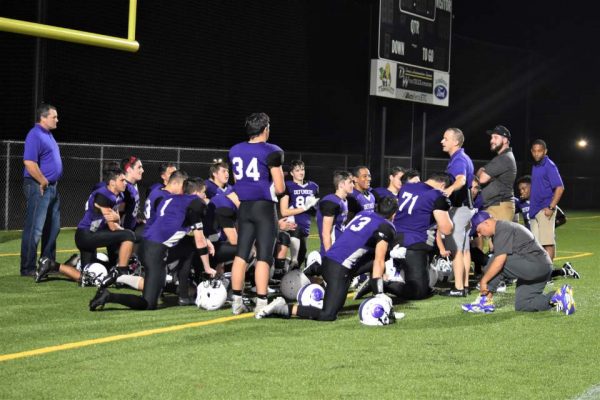 CENTRAL MARYLAND CRUSADERS (SYKESVILLE, MARYLAND)
CHRIST PREP PATRIOTS (LEXANA, KANSAS)


CRIMSON KNIGHTS (INDIANAPOLIS, INDIANA)
DASCHE SPARTANS (CEDAR HILL, TEXAS)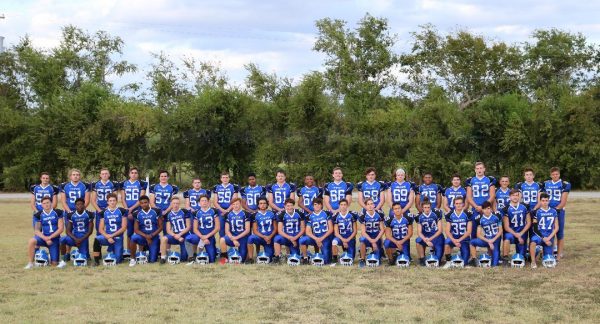 GEORGIA FORCE CHRISTIAN KNIGHTS (SUGAR HILL, GEORGIA)
HSAA ANGELS (PLANO, TEXAS)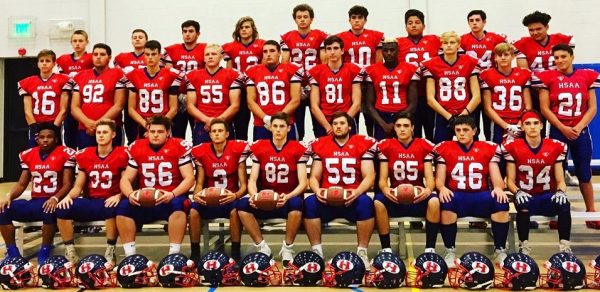 LANDMARK CHRISTIAN EAGLES (CINCINNATI, OHIO)
LIGHTHOUSE CHRISTIAN CHARGERS (SPRINGFIELD, MISSOURI)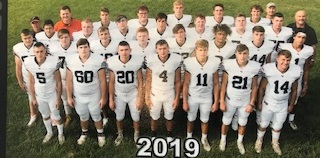 MEMPHIS NIGHTHAWKS (ARLINGTON, TENNESSEE)
NOAH JAGUARS (TULSA, OKLAHOMA)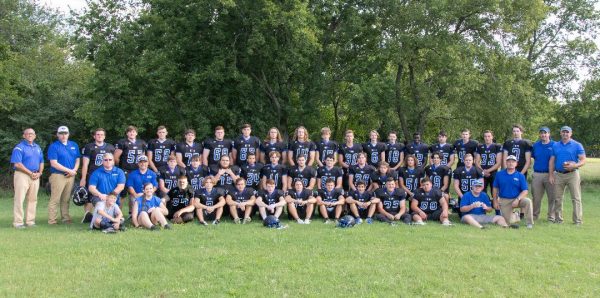 NORTH GEORGIA FALCONS (CANTON, GEORGIA)
NORTHERN VIRGINIA CENTURIONS (MANASSAS, VIRGINIA)

NORTHSIDE LIONS (CONROE, TEXAS)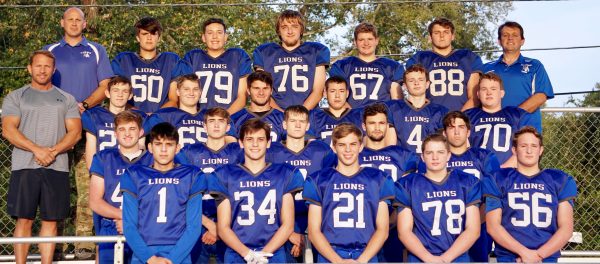 OKC PATRIOTS (OKLAHOMA CITY, OKLAHOMA)


TOMBALL CHRISTIAN WARRIORS (TOMBALL, TEXAS)