2023 NHFA Tournament will be held November 15th – 19th in Panama City Beach, Florida
__________________________________________________________________________________________________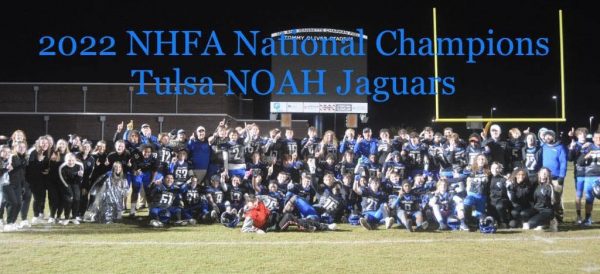 2022 NHFA NATIONAL CHAMPIONS: NOAH Jaguars
The Noah Jags defeated the Georgia Force 42-9 to win their first NHFA Championship. Ranked #1 from preseason throughout the season, the Jags defeated every homeschool team they faced which included Tomball Warriors, Lighthouse Chargers (twice), Christ Prep, OKC Patriots, HSAA Angels and in the Championship game, the Georgia Force.
The 2022 NHFA All-Star Team are players recognized for leadership, sportsmanship and contribution to their team (not just athletically or statistically). Congratulations to the following players:
Aiden Eddins Noah Jaguars
Asher Farley HSAA Angels
Benji Lowery Noah Jaguars
Blake Countryman Dasche Spartans
Brian Chinni HSAA Angels
Caden Leonard Noblesville Lions
Caleb Slaughter North Georgia Falcons
Carson Williams Lighthouse Chargers
Charles Gaspard Chef Patriots
Chase Heissner Columbus Crusaders
Connor Garrett Columbus Crusaders
Daniel Fields HSAA Angels
Daniel Regan Christ Prep
Daunte Dassinger ACA Defenders
Dawon Atchison Noah Jaguars
Dontae Burch Christ Prep
Ezra Criswell Tomball Warriors
Frank Hammock Georgia Force
Garrison Stamatis Christ Prep
Grant Dignan Lighthouse Chargers
Gunner Ramey Noah Jaguars
Harrison Gill HSAA Angels
Hudson Mortimer Cincinnati Landmark Eagles
Hunter Barnard Dasche Spartans
Isaac Lawson Northern Virginia
Isaiah Klepke Cincinnati Landmark Eagles
Isaiah Miller Lighthouse Chargers
Jackson DeBolt Columbus Crusaders
Jackson Resurrección Tomball Warriors
Jacob Medas Columbus Crusaders
Jacob Miller Lighthouse Chargers
Jacob Whitehead Chef Patriots
Joe Cassidy Tomball Warriors
Kamari Sims Grand Valley Patriots
Keyshon Miller North Georgia Falcons
Lance Thompson Northern Virginia
Landon Guidry ACA Defenders
Logan Moulder Georgia Force
Luke Moser Northern Virginia
Marshall Combee Georgia Force
Micah Trent Noah Jaguars
Miller Allen Georgia Force
Nathan Johnston Grand Valley Patriots
Nick Wheeler Noblesville Lions
Payton Johnson Cincinnati Landmark Eagles
Peter Zbylot Tomball Warriors
PJ Robillard Lighthouse Chargers
Reagan Zbylot Tomball Warriors
Samuel Tullos ACA Defenders
Sergio Mercado Grand Valley Patriots
Seth Studt Dasche Spartans
Steven Smith Georgia Force
TJ Crews Christ Prep
Tristan Childers-Salas Dasche Spartans
Wes Carter Noblesville Lions
David Wehmeyer – Northside Lions
Karsten Jergensen – Northside Lions
Fisher Ogden – Northside Lions
HONORABLE MENTION
Aiden Jagrowski Georgia Force
Braden Cap Northern Virginia
Brandon Palmer Dasche Spartans
Caleb Fleitz Georgia Force
Caleb Landrum North Georgia Falcons
Cannon Gilbert Georgia Force
Dakota reardon Cincinnati Landmark Eagles
Daniel Pacheco Columbus Crusaders
Glendon Wilson Lighthouse Chargers
Hudson kelley CHEF Patriots
Isaac Ardoin ACA Defenders
Jacob Johnson Christ Prep
Joey Mitolo Northern Virginia
John Walters Columbus Crusaders
Jonah Adams Dasche Spartans
Kaleb Street Lighthouse Chargers
Lucas Meier Lighthouse Chargers
Lucius Noe Grand Valley Patriots
Payton may Cincinnati Landmark Eagles
Shermaun Gates Grand Valley Patriots
Toby Richard ACA Defenders
Ty Clark Christ Prep
Zane Moses Columbus Crusaders
Ethan Mcmilan – Northside Lions
Dallas Ashton – Northside Lions
SATURDAY GAME RESULTS
Homeschool Bowl: Lighthouse Christian Chargers 13 Tomball Christian Warriors 7
D2 Championship: Christ Prep Patriots 21 HSAA Angels 18
PCB Bowl: Columbus Crusaders 20 Dasche Spartans
D3 Championship: Cincy Landmark 14 Northern Virginia 9
Patriot Bowl: Northside Lions 20 OKC Patriots 0
D4 Championship: ACA Defenders 38 Central Virginia Disciples 30
Sun Bowl: Grand Valley 32 Noblesville Lions 21
Florida Bowl: CHEF Patriots 22 Illinois Crusaders 20
CCR Bowl: Atlas Rattlers 12 North Georgia 0
Laguna Beach Bowl: Tomball Orange 21 Central Maryland 7
THURSDAY GAME RESULTS
Divison 1 Championship Bracket
Georgia Force Knights 22 Tomball Christian Warriors 21
NOAH Jaguars 28 Lighthouse Chargers 14
Division 2 Bracket
Christ Prep Patriots 36 Dasche Spartans 18
HSAA Angels 22 Columbus Crusaders 15
Division 3 Bracket
Northern Virginia Centurions 39 OKC Patriots 12
Cincinnati Landmark Eagles 20 Northside Lions 14
Division 4 Bracket
ACA Defenders 30 Grand Valley 6
Central Virginia Disciples 22 Noblesville Lions 19
Bowl Bracket Divison
CHEF Patriots 35 Tomball Orange 7
Illinois Crusaders 27 Atlas Rattlers 12
North Georgia 12 Central Maryland 6
Teams competing in the NHFA Tournament (Alphabetical order)
ACA Defenders (LA)
Atlas Rattlers (TX)
Central MD Crusaders
Central VA Disciples
CHEF Patriots (LA)
Christ Prep Patriots (KS)
Columbus Crusaders (OH)
Dasche Spartans (TX)
Georgia Force (GA)
Grand Valley Patriots (MI)
HSAA Blue Angels (TX)
Illinois Crusaders (IL)
Cincinnati Landmark Eagles (OH)
Lighthouse Christian Chargers (MO)
NOAH Jaguars (OK)
Noblesville Lions (IN)
North Georgia Falcons (GA)
Northern VA Centurions (VA)
Northside Lions (TX)
Oklahoma City Patriots (OK)
Tomball Christian Warriors (TX)
Tomball Orange (TX)
__________________________________________________________________

2022 NHFA RANKINGS (Won-Loss-Rankings of homeschool teams)
Click here to check out the weekly scores, wins, losses and rankings
Click here to go to Facebook page
CLICK HERE TO VIEW THE 2022 NHFA GENERAL INFO PAGE
CLICK HERE TO VIEW THE 2022 NHFA TOURNAMENT BROCHURE
Click here to view the 2022 NHFA Team Registration Form
Click here to view the 2022 NHFA Player Eligibility Form due Oct 1st
________________________________________________________________
For questions you can contact Hank St.Denis at 770-714-5775
The Laguna Beach Christian Resort in Panama City Beach, Florida is one of the host facilities for the National Homeschool Football Tournament. All room reservations are to be made through your football team (do not contact Laguna Beach for rooms/suites).

Above is the map of the Main Campus at Laguna Beach Christian Resort (aka LBCR)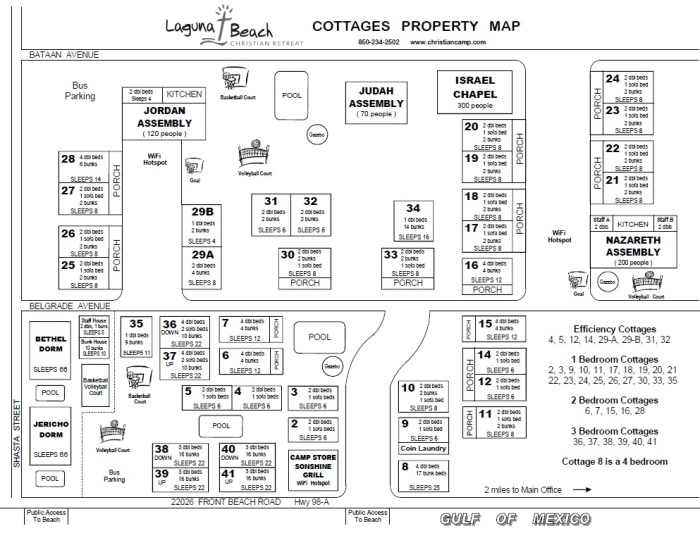 The Cottages Christian Retreat Campus is located 2 miles west of the Laguna Beach Christian Retreat Campus

Above is the map of Gulfside and houses across the street from Gulfside
______________________________________________________________________
Laguna Beach Christian Resort
Accommodations Include:
8 Acres Of Private Grounds
13 Swimming Pools
4 Heated Pools
Full Size Basketball Courts
Volleyball Courts On Grounds & Beach
12 Fully-equipped Commercial Kitchens
Beach front and beach access rooms
20 Meeting Rooms
Air-Conditioning
700 Seat Chapel/Auditorium on Grounds
Free Wi-Fi (internet access)
Large outdoor mall less than 5 minutes
Restaurants (major chains & local) nearby
_________________________________________________
Awards Ceremony at NHFA National Tournament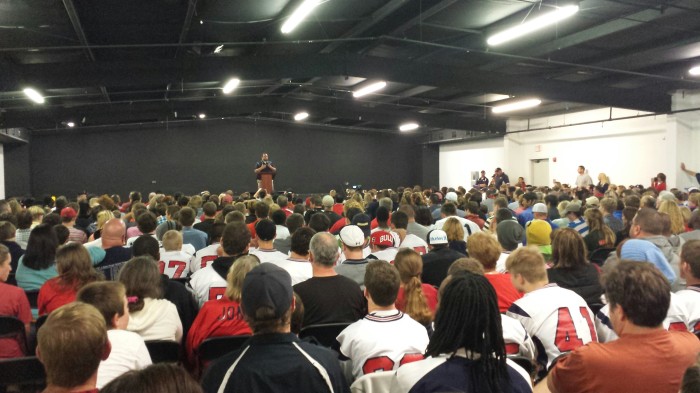 __________________________________________________
CLICK HERE TO SEE PICTURES FROM SOME OF THE PREVIOUS NHFA TOURNAMENTS
Rules & Requirements of NHFA Homeschool Teams. Homeschool teams with rosters above 24 players must have a minimum of 60% homeschoolers and if 24 or under, at least 50% homeschoolers. No more than 5 non-homeschool players should be on the field at any time. Homeschool teams must submit a team roster along with eligibility forms by October 1st, 2022.
Players who turn 19 before May 1st, of 2022 are not eligible. Beginning in 2025 players who turn 18 during 2025 are eligible but those turning 19 in 2025 are ineligible for the 2025 football season.
An eligible homeschool student is defined as follows:
1. Has not turned 19 years of age by May 1st for 2022 football season. See above for change beginning 2025
2. Is taking high school courses at home or is taking high school courses outside the home less than 4 days a week. Joint enrolled/dual enrolled students who meet this requirement and the other eligibility requirements are eligible. Players have 4 consecutive years of high school eligibility (9th through 12th grades). If you have to repeat a grade you still only have 4 consecutive years of high school eligibility.
3. Fifth (5th) year players are not eligible even if you didn't play football previously in high school.
4. Players who are 13 or 14 need to state on their eligibility form that they are playing on the high school team as underage players. It won't count towards your high school eligibility.
as "UNDERAGE PLAYER" (write this in the 9th grade section so that they do not lose eligibility later)
5. Players, not doing schoolwork or not enrolled or not attending school, are ineligible to play.
6. Players not living at home with a parent(s) or not living with an adult relative or guardian are ineligible to play.
7. Players who graduate from high school are not eligible.
An eligible non-homeschool student is defined as follows:
1. Has not turned 19 years of age by May 1st, 2022. See above for change beginning 2025.
2. Is taking high school courses outside the home for 4 or more days a week.
3. Is living at home with a parent or parents, or with a guardian.
4. Is not a 5th year high school students (if they attended one or more high schools for 4 years and did not complete their educational requirements, then they are a 5th year students and not eligible).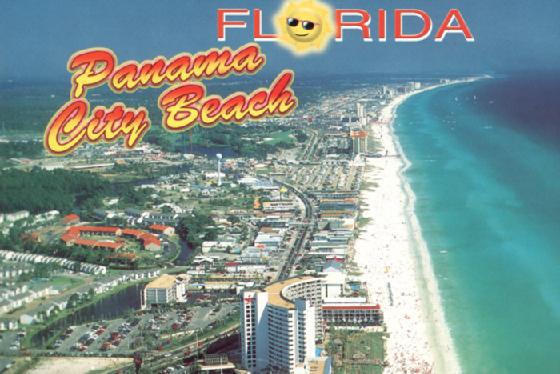 CLICK HERE TO SEE THE NHSA 8-MAN FOOTBALL NATIONAL CHAMPIONSHIP WEBSITE