Click here to go to Facebook page
Click here to check out the weekly scores, wins, losses and rankings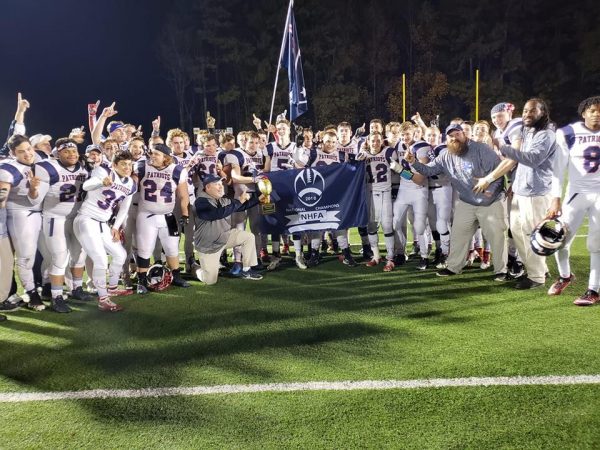 2018 NHFA NATIONAL CHAMPIONS CHRIST PREP
The Christ Prep Patriots from Kansas City defeated the Landmark Christian Eagles from Cincinnati, Ohio 21-0 in the 2018 NHFA National Championship. Christ Prep QB Noah Blair, the MVP, led the way with 2 scores. The Patriots finished the season 10-2 with victories over #2 Landmark Christian, #3 Tomball Christian, #4 NOAH Jaguars and #5 Lighthouse Christian. They did that within the last 30 days so they left no doubt who is #1.
NHFA game link: National Championship game: Christ Prep (white) vs Landmark Christian
BOWL GAME RESULTS
Atlanta Bowl: Tomball 37 NOAH 24
Homeschool Bowl: Lighthouse Christian 46 Dasche Spartans 8
Liberty Bowl: Central Maryland 40 ACA Defenders 16
Peach Bowl: Northern Virginia 26 Crimson Knights 21
LakePoint Bowl: HSAA Blue Angels 36 New Orleans 35
Veterans Bowl: North Georgia 30 Virginia Spartans 14
Turkey Bowl: Northside Lions 37 Ga Force Ch B 6
North Cobb High School
7:00 National Championship: Landmark Christian vs Christ Prep
Game results for Thursday
12:00 Northside Lions 13 New Orleans 36
1:00 Lighthouse Christian 42 ACA Defenders 0
3:00 Northern Virginia 40 HSAA Blue Angels 6
4:00 Dasche Spartans 16 Central Maryland 14
5:00 NOAH Jags 7 Landmark Christian 13
6:00 Virginia Spartans 14 Ga Force Christian B 8
7:00 Crimson Knights 40 14 North Georgia
8:00 Christ Prep 10 Tomball Christian 3 (OT)
__________________________________________________________
The 2019 NHFA Tournament will be held in Panama City Beach, Florida beginning Wednesday, November 13th through Saturday, November 16th with homeschool teams from around the country competing for a National Championship.
If you are interested in competing in the 2019 NHFA Tournament, please contact Hank St.Denis at 770-714-5775 or email hankstdenis@aol.com.
To view map of Laguna Beach Christian Resort Main Campus, click or copy and paste: http://christiancamp.com/maps/main.pdf
To view map of the Cottages, click or copy and paste: http://christiancamp.com/accommodations/cottages/
The Laguna Beach Christian Resort in Panama City Beach, Florida is one of the host facilities for the National Homeschool Football Tournament. All room reservations are to be made through your football team (do not contact Laguna Beach for rooms/suites).
Above is the map of the Main Campus at Laguna Beach Christian Resort (aka LBCR)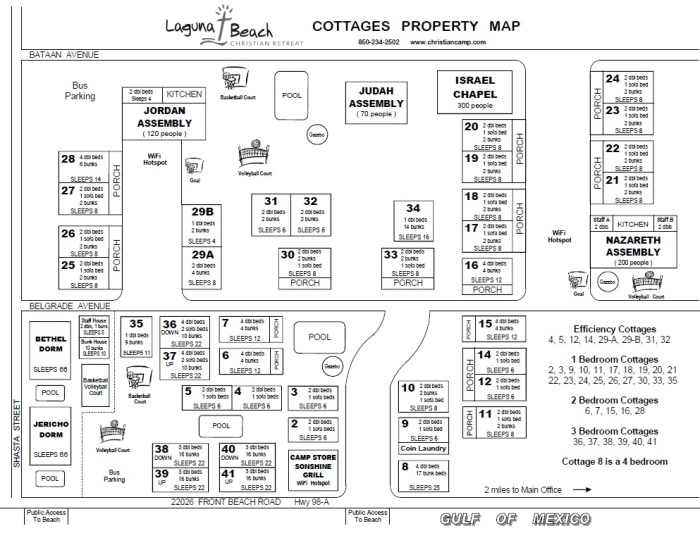 The Cottages of LBCR are located 2 miles west of the Main Campus
Includes Free WiFi!
Laguna Beach Christian Resort
Accommodations Include:
8 Acres Of Private Grounds
13 Swimming Pools
4 Heated Pools
Full Size Basketball Courts
Volleyball Courts On Grounds & Beach
12 Fully-equipped Commercial Kitchens
Beach front and beach access rooms
20 Meeting Rooms
Air-Conditioning
700 Seat Chapel/Auditorium on Grounds
Free Wi-Fi (internet access)
Large outdoor mall less than 5 minutes
Restaurants (major chains & local) nearby
_________________________________________________________
2017 NHFA National Champions Georgia Force (below)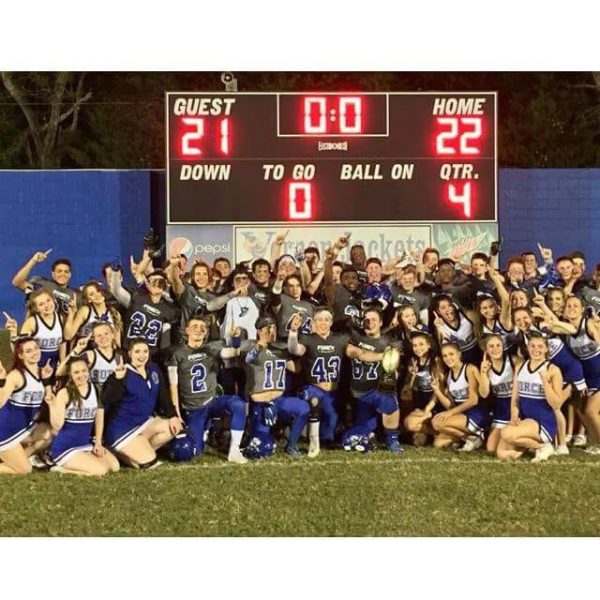 Awards Ceremony at NHFA National Tournament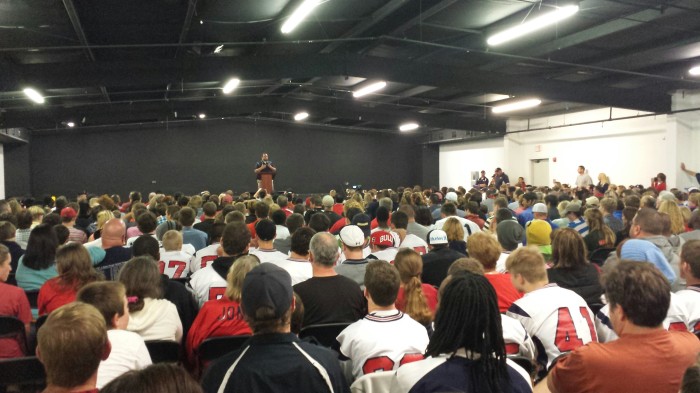 Click here to view the 2014 Awards Ceremony



__________________________________________________
CLICK HERE TO SEE PICTURES FROM SOME OF THE PREVIOUS NHFA TOURNAMENTS
__________________________________________________
CLICK HERE TO SEE THE NHSA 8-MAN FOOTBALL NATIONAL CHAMPIONSHIP WEBSITE